When you

Develop

an industry, you tend to know it really well
In 1998, Merc Property's founder, Robin Matters recognized a need for an ethical and innovative management system for the expanding Mortgagee In Possession industry.

With over 35 years of experience in the property industry, Robin Matters has constructed an expert team of property professionals from the construction, finance, IT & property sectors with a combined experience exceeding 125 years.

With the construction of our industry-leading online-based system MERCStream, we have successfully managed over 20,000 properties nationwide.

We continue to build a database that is currently in excess of 4000 real estate agents, valuers and tradespeople. We take pride in selecting the highest quality representation to produce the best results


---
We believe it is important to measure our performance to ensure we continue to deliver exceptional results to our clients. The graphs on this page show our performance for one of our Clients.
Results may vary depending on Client requirements.
Our results are built on the following foundations:
Values
Commitment, Respect & Integrity
Dedication & Drive
Collaboration
Innovative
Passion
Duty of care
Management and staff recognize that we have a Duty of Care to our Clients and their borrowers. We take every step necessary and consider a wide range of information prior to making decisions and recommendations. With this Duty of Care in mind, Merc aims to act with integrity, morality and professionalism in every action.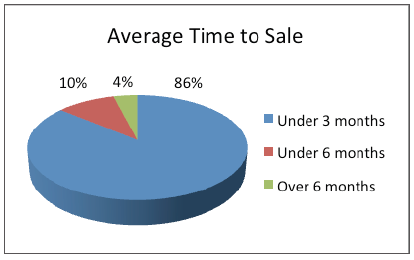 ---
Our Personnel
Merc Property strives to be an employer of choice and prides itself on being an equal opportunity employer.
Merc Property provides ongoing, regular training and open communication between teams and between staff and management to ensure superior effectiveness and efficiency.
The team at Merc Property is constantly audited internally and kept abreast of innovation, trends, economic indicators and changing Client expectations, however first and foremost they are asked to protect the interests of the lenders, mortgagors and third party associates and act within commercial sensibilities and parameters.
Operations & Sales
The Operations & Sales departments have been constructed as a team of experienced professionals to manage each stage of the MIP process. The team includes Asset Managers who are the day to day contact for Clients and our suppliers. These staff members are experienced real estate professionals with backgrounds in property management, property sales and real estate developments. The teams also includes sales administration staff and staff experienced in the co-ordination of abandoned goods.
Information Technology
Our dedicated IT department is qualified in Information Technology and has experience in maintaining computer networks and hardware. The IT department is hands on in the development of MERCStream and works closely with our external software developers to make system improvements and enhancements. The team is also responsible for the maintenance and reporting of key performance data for both Client and managerial purposes.
Accounts
Merc Property's accounts department oversees the processing of all contractors and agents invoices from possession through to agent contract summary letters post sale. The team strive to ensure that our Clients receive all invoices appropriately and in a timely fashion. With the help of our online system MERCStream our Clients are provided access to invoices and costs spent at any time.